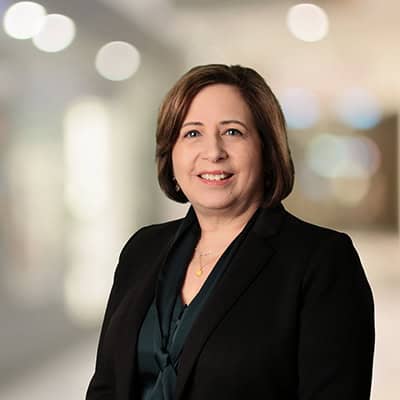 Suzanne Albin
Vice President, Client Partnerships
Suzanne Albin is an experienced nonprofit consultant and influential leader who is active with organizations on both the community and national levels. She brings her skills and knowledge and her passion to help nonprofit organizations achieve their goals and increase their impact to The Angeletti Group. Suzanne is able to approach each assignment from a variety of unique stakeholder perspectives, whether working with board or staff, donors or other community stakeholders. She combines the ability to develop trusting relationships with keen research and analytical skills, enabling her to help clients fulfill their objectives.
Prior to joining The Angeletti Group, she was Senior Vice President at another New Jersey consulting firm, where she led and managed client engagements that included capital campaign management, campaign planning and feasibility studies, executive search, strategic planning and development assessments. Before becoming a consultant, Suzanne spent more than 25 years in the legal field as a business and real estate attorney. In addition to having established her own practice, she was Of Counsel to the law firm of Newman Ferrara LLP, and was a partner of Borah, Goldstein, Altschuler, Nahins & Goidel, P.C.
Suzanne received her J.D. from New York Law School and her B.A. in Public Affairs from The George Washington University. She is also certified in Advanced Commercial Mediation in the State of New York and obtained a certificate in Talent Acquisition & Planning from Cornell University.
Suzanne belongs to several professional associations, including the Association of Fundraising Professionals, the Association of Nonprofit Specialists, and various bar associations. She is president of the board of NJY Camps, a past president and executive committee member of the JCC of Central New Jersey, and recently completed her term as a member of the Board of Directors of the JCC Association of North America. She lives in Westfield, New Jersey with her husband Rob and rescue dog Teddy and has two adult daughters.