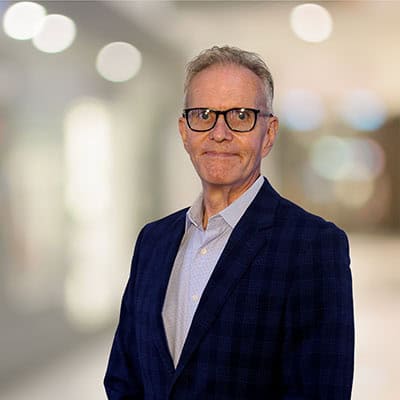 Peter Hansen
Of Counsel
Peter is an accomplished fundraising executive with over 30 years of experience who has raised over $450 million for prominent institutions. He served as the Senior Vice President of Development of the New Jersey Performing Arts Center (NJPAC) from 2007 to 2016. He directed all fundraising for NJPAC, one of the nation's largest performing arts centers, and managed its $11+ million annual fund. Hansen successfully completed NJPAC's comprehensive capital campaign, the Campaign for NJPAC, which concluded above goal. From 1992 to 2002, he served in several fundraising leadership capacities at NJPAC, including Vice President of Development, and was a member of the initial management team that built NJPAC. Before returning to NJPAC in 2007, Hansen was Director of External Affairs for The Nelson-Atkins Museum of Art in Kansas City, Missouri. He managed marketing and media relations, directed annual fundraising, and launched an endowment campaign. During his tenure, annual philanthropic support increased by over 40%, Museum attendance reversed a three-year decline, and the endowment increased by $85 million within 24 months. Previously, he was Assistant Vice President of Development at Bowdoin College, one of the nation's top liberal arts colleges, where he managed a $23 million annual advancement program. He has also served as Director of Development and Marketing for Dance Theatre of Harlem and Director of Special Projects for the US Fund for UNICEF.
Arts, Culture, & Media Philanthropic Advisors is a strategic fundraising consulting firm providing metric-driven counsel and solutions to nonprofits in the performing and visual arts and public media across the nation. The firm's primary goal is to assist clients in strengthening and growing their fundraising/advancement programs to sustain and increase momentum going forward. ACM's comprehensive services include development assessments; feasibility studies; major and principal gift program enhancement; capital campaign planning and counsel; prospect management system analysis; fundraising training for staff and Board; corporate sponsorship assessments; and Board pipeline development. Current and past clients include 5th Avenue Theatre, Adrienne Arsht Center for the Performing Arts, bergenPAC, NJPAC Paper Mill Playhouse, Miami City Ballet, Miami New Drama, Tennessee Performing Arts Center, The Bushnell Performing Arts Center, and The WNET Group among others.
Hansen is a Trustee of the AFP US Foundation for Philanthropy and a past president of the Board of Directors of the New Jersey Chapter of the Association of Fundraising Professionals (AFP). He received AFP New Jersey's Outstanding Fundraising Professional Award in 2012. Hansen also served on the AFP Committee on Directorship (nominating committee). He holds a B.A. in Political Science from Trinity College. Hansen has functioned as a guest lecturer at Seton Hall University's Museum Studies Program, Rutgers University Business School and New York University School of Continuing Education (now NYU School of Professional Studies). He has also presented at many conferences including AFP's International Conference, Fundraising Day in New York, IEG's Sponsorship Conference, the New Jersey Council on the Arts, AFP New Jersey's Conference on Philanthropy, the Arts & Business Council, and the Kansas Museum Association.