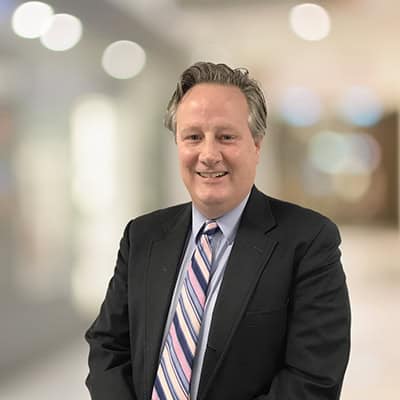 Tom Sweeney
Director, Client Partnerships
Tom Sweeney has more than twenty-five years' experience leading development programs and campaigns for diverse not-for-profit organizations throughout the Northeast. He has worked on large and small campaigns as a development professional and as a consultant and recognizes that each organization is unique.
Tom has a strong background in developing campaign strategies that have raised more than $450M for leading nonprofit organizations such as The National Audubon Society, The American Red Cross, and the Roman Catholic Diocese of Bridgeport. Tom's comprehensive experience includes partnering with and preparing teams, boards, and committees with the leadership and expertise needed for success.
"Leadership is the cornerstone of successful campaigns" so Tom builds rapport with client executives, advising on leadership recruitment and meticulously preps them on high-level major gifts. He has served clients on both sides of the desk from high-level executive counsel to boots on the ground interim development leadership and campaign management and brings a disciplined and flexible approach to his clients.
Tom's philosophy, shared with him early in his career by a mentor, is that "a campaign's success is usually the result of decisions made early in the process, therefore preparation is critical". Throughout his career, he has frequently been placed into assignments where a campaign is stalled, or the program is in transition. He has used strategies based on best practices to jump-start campaigns or programs.
Tom has mentored or had a role in training hundreds of development professionals to lead annual campaigns, capital/endowment campaigns, and planned giving programs. He has been a presenter on philanthropic trends and strategies for numerous organizations including the Association of Fundraising Professionals.
He is a past Board Member of the Connecticut Audubon Society, where he served on the Executive Committee and chaired the Development Committee. He also served on the Board of Washington Square Fund as Secretary. He produced and hosted a local radio show that focused on local issues. Guests included authors, local business leaders, and community leaders.
Tom lives in Connecticut, where he coaches his daughter's softball teams.