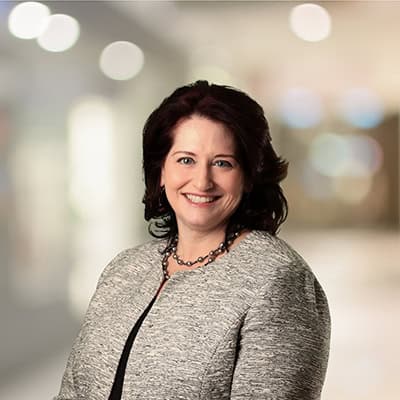 Terry Pearl
Director, Client Partnerships
Terry Pearl has worked as a development executive in healthcare philanthropy in New Jersey and New York for over 15 years, raising more than $175 million cumulatively. Prior to working with The Angeletti Group, she served in a variety of fundraising leadership roles including as the chief development officer of St. Joseph's Healthcare System; the vice president of development for Newark Beth Israel Medical Center and the Children's Hospital of New Jersey; senior director of corporate and foundation relations for NYU Langone Medical Center; and director of corporate and foundation relations at The Mount Sinai Medical Center and Morristown Memorial Health Foundation in Morristown, New Jersey.
At St. Joseph's, Terry developed and led fundraising for two hospitals and a nursing home, including designing and implementing a feasibility study and strategic fundraising plans for a $30 million comprehensive campaign. As the chief fundraiser, she created vision, strategies, and action plans to further giving across all revenue streams; led strategic planning for all development efforts; launched a new grateful patient fundraising program; managed and developed two fundraising boards; and cultivated, solicited, and stewarded principal-level gifts.
At Newark Beth Israel, Terry advanced all of their fundraising efforts including major gifts, corporate and foundation relations, special events, annual giving, and planned giving. At NYU Langone, Mount Sinai, and Morristown Memorial, she led the corporate and foundation relations teams, raising more than $50 million annually toward comprehensive campaigns at each organization.
Terry earned a BA in Art History from the University of Pennsylvania. She also studied Public Administration and Leadership at the University of Miami. Terry lives in Hoboken, New Jersey with her husband and daughter.