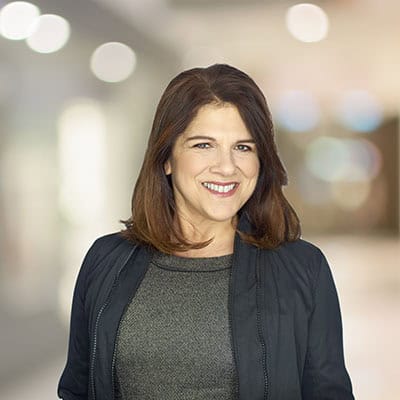 Lisa A. Mantone
Vice President, Client Partnerships
Lisa A. Mantone is a senior fundraising executive with highly impactful results for Annual and Capital Campaigns as well as a leader in building winning teams to achieve maximum results.
In 2021, she launched her fundraising consulting practice, LA Mantone Consulting. Clients have included Manhattan School of Music, Orpheus Chamber Orchestra, Sag Harbor Cinema, Jazz House KiDS, WBGO Public Media, Jewish Vocational Services, Riverkeeper and Branch Brook Park Alliance.
Prior to consulting, she served as Senior Vice President, Development for The New Jersey Performing Arts Center where she advanced a five-year $175M Capital Campaign, raising more than $116M in two years. Prior to NJPAC, Lisa was Senior Vice President, Institutional Advancement at the New York Philharmonic where she led fundraising and communications teams for annual/endowment support and, with Lincoln Center, the Capital Campaign to renovate David Geffen Hall.
She was also Vice President of Development and Communications for WNET New York Public Media, launching a $150M Endowment Campaign during their 50th anniversary. For nearly 14 years, she was Director of Development at the Museum of Modern Art, where she oversaw a comprehensive fundraising department and was part of the team that raised over $900M in funds for the Museum's Capital Campaign. Earlier in her career, Lisa held fundraising positions at Columbia University and the State University of New York.
Building on this vast knowledge and expertise in fundraising, LA Mantone Consulting focuses on listening to the needs of her clients and creating fundraising plans unique to their organization. By using best practices and focusing on staff resources and capabilities, she works to elevate current fundraising and build for future success. She is a partner with her clients in discovering the opportunities and highlighting the impact of the work being done to better engage existing donors and attract new resources of funding.
She holds Bachelor and Master's degrees in communications from William Paterson University.