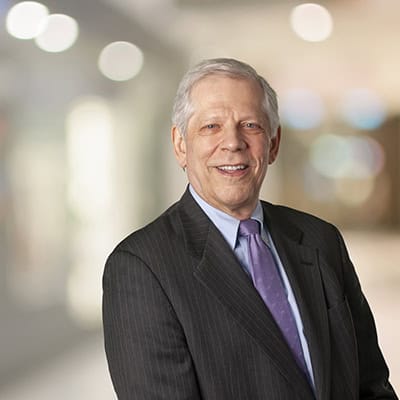 Ken Cole
Vice President, Gift Planning
After 35 years in higher education and healthcare, Ken Cole brought his expertise in campaigns, planned giving, and public relations to The Angeletti Group. Before joining, he served more than 16 years at Overlook Foundation in Summit, NJ, where he oversaw the planned giving program and the first three years of a $76 million campaign for Overlook Medical Center. He previously led a successful $100 million campaign to celebrate the hospital's centennial in 2006.
Prior to Overlook, he served as Assistant Vice President for major gifts at St. Luke's and Roosevelt hospitals in New York City and earlier as Director of Planned Giving and Campaigns at the Foundation for Morristown (NJ) Medical Center. There he both led a campaign that doubled the size of the cancer center and reinvigorated the foundation's gifts of real estate program.
Ken began his career in advancement at Drew University, first as sports information director and later as the university editor, Director of Advancement Communications, and finally as Director of Planned Giving. In that last position he managed a five-year legal case that ended in a negotiated settlement that brought $14 million to the university for an arts center.
His writing has gained notice as well. Ken is the co-author of Images of America: Atlantic City (Arcadia Publishing, 2000), a photographic history of the resort town, and his essay "How I Lost My Memory" appeared in the online journal The Rumpus. Ken has also written television commercials and industrial videos, produced an award-winning sports special on the NJ Cable Television Network, drafted scripts for campaign videos, and earned seven national awards for his publications. During Ken's tenure as an editor, the Council for the Advancement and Support of Education named DREW one of the nation's 16 best university magazines.
Ken earned his bachelor's degree from Manchester University in Indiana and a Master of Philosophy in English literature from Drew. He and his wife live in northeast Pennsylvania.