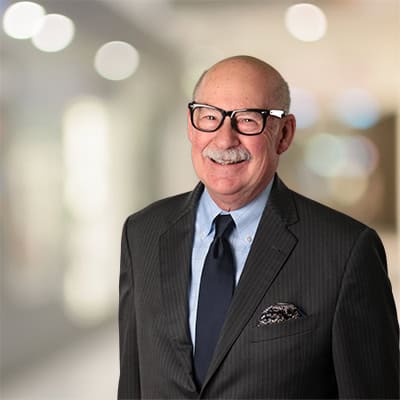 Don Stahl
Vice President, Client Partnerships
As a nonprofit and fundraising executive for over 30 years, Don has worked with a wide variety of higher education, healthcare, social services, and faith-based organizations. Traveling throughout the United States, his management and consulting work has embraced virtually every facet of institutional advancement, fundraising, and capital campaigns.
Don's career in fundraising began as the assistant to the president of one of the nation's leading seminaries, Gordon-Conwell Theological Seminary in New England, where he assisted in the design and execution of a pivotal $28 million capital campaign. He went on to serve several institutions as Vice President of Advancement, and for the last 20 years he has consulted with organizations ranging from those with modest budgets to those with budgets of more than $500 million.
In the course of many of his engagements, particularly acting as counsel to major campaigns, he has been privileged to personally participate in soliciting seven-figure gifts. He is recognized for his skill in conducting every aspect of capital campaigns, from initial concept and feasibility study to ribbon cutting celebration. The campaigns in which he has played an important role have totaled almost $400 million.
Though traveling extensively, Don has served more than a dozen organizations as a Board member or Advisory Board member. For nearly 20 years, he taught as an adjunct instructor in marketing and management.
A native of New Jersey, Don graduated from Wheaton College (IL) with a B.A. in sociology, later receiving a Master of Divinity degree from Gordon- Conwell Theological Seminary. Returning to business school after a successful sales role, he earned an MBA (cum laude) from Boston University. He lives with his wife, Liz, in Morristown, NJ.