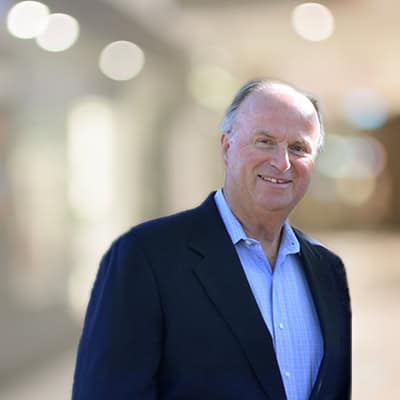 David Beecher
Vice President, Client Partnerships
David Beecher has had a storied career as an educator, administrator, coach, noble volunteer and consultant.
Mr. Beecher is Vice President of The Angeletti Group following a 17 year run as the Headmaster of a Boston area boarding school. After having taken over a school whose continued existence was in doubt, he helped lead his community to through three strategic plans and two capital campaigns that resulted in doubling its enrollment, raising funds in excess of $30 million, building six new buildings and multiple athletic venues and increasing his school's endowment by 200%.
In addition to his tenure as a Headmaster, David also served as Director of Development, Director of Admission, teacher/coach at three independent schools as well as hockey coach and athletic administrator at Yale University.
Mr. Beecher currently serves on the Board of Trustees of Dragonfly Development Resources, the Scranton Library of Madison, CT, and the Phoenix School. Previously he has served on the board of Lake Forest College, two independent schools and the Independent Educational Consultants Association Foundation. He currently is the Moderator of the First Congregational Church of Madison, a position he served in the First United Methodist Church in Westborough, MA.