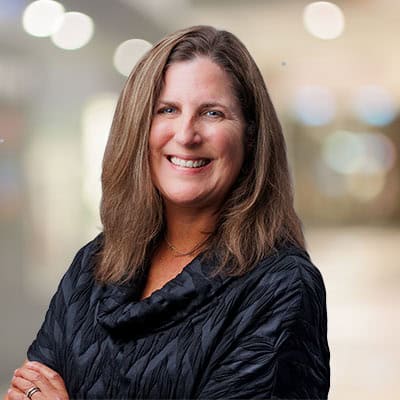 Julie Kimmel
Writer
Julie Kimmel is currently a development consultant and writer with over 15 years of experience in non-profit fundraising. Her professional experience has centered on the health care and education sectors, most recently with the Foundation for Morristown Medical Center as corporate & foundation relations officer. She previously held development roles in corporate & foundation relations, major gifts, and campaign communications for New York-Presbyterian Hospital/Weill Cornell Medical College.
Julie graduated Phi Beta Kappa with a Bachelor of Arts in economics from Cornell University and holds a Master of Public Administration degree with a finance concentration from New York University's Robert F. Wagner School of Public Service. She has volunteered with and served on the boards of a number of non-profit organizations in the youth education/athletics and social services fields.
Julie currently lives in Evanston, IL, with her husband, with whom she has two adult children. In her spare time, you will probably find her walking or hiking with her two dogs, reading a novel, playing platform tennis, or vacationing in the Adirondack mountains with her family.