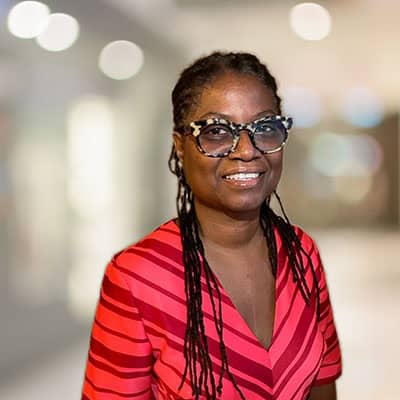 Tamiko

Collier
Vice President, Client Partnerships
Tamiko Collier has over 15 years of experience in development and donor engagement. After beginning her career as a coordinator for the Department of Government and Community Relations at The Museum of Modern Art and PS1 Contemporary Art Center in New York City, Tamiko served as a Gift Officer at New York-Presbyterian Hospital and later became a Major Gift Officer, staffing the urology and women's health service lines. She worked closely with leadership annual giving donors, physicians, hospital directors, and chairs, where she initiated many meaningful relationships.
Since 2016, Tamiko has been working at Yale School of Medicine (YSM) as the director of development for Yale Cancer Center, and the Departments of Obstetrics, Gynecology and Reproductive Sciences, and Women's Health Research. In this role, she has helped to develop a prospect pipeline, launched relationships with different constituency groups interested in supporting medical research projects related to cancer, ob-gyn, and reproductive sciences, and women's health at the leadership and major gift-giving levels. She continues to cultivate and steward a pool of YSM's leadership-giving donors and help manage events on and off campus. She initiates relationships with Yale's friends and contacts that will lead to significant gifts opportunities.
Tamiko received a B.S. in Fine Arts/Arts Administration from Baruch College (CUNY) where she received a photography scholarship and award. Throughout her career, she has raised significant funding for the arts, clinical support, and medical research.