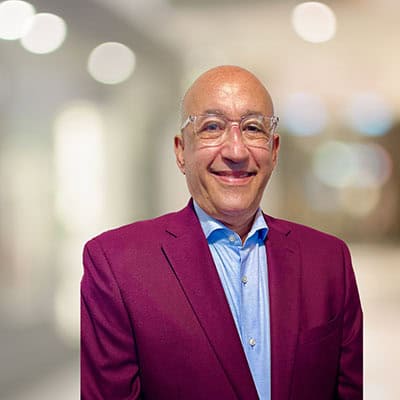 Bruce Arbit
Vice President, Client Partnerships
Bruce Arbit is a professional fundraising/philanthropic consultant and impact advisor to a new generation of change makers, community builders and corporate social impact leaders– nonprofits, entrepreneurs and investors – looking to harness and leverage the full range of resources needed to amplify and accelerate social change.
Driven by a life-long commitment to racial and social justice, Bruce is known for taking risks and pushing the boundaries to achieve meaningful, long-lasting impact. Over the course of his 30-year career, Bruce has worked across multiple sectors and industries, raising more than $250 million from philanthropic and blended funding sources (mix of government, philanthropy, private impact investments).
A prolific writer and active speaker, Bruce has established himself as a trusted source of fresh, innovative thinking in Fundraising & Philanthropy; new models of Social Impact and Social Innovation; Placemaking strategies in post-industrial geographical areas.
Bruce's work has been shaped by formative development experiences at Jacob Riis Settlement House; Beth Israel Medical Center; Leukemia & Lymphoma Society; Housing and Neighborhood Development Services (HANDS); Contact Fund; Catherine B. Reynolds Foundation Program in Social Entrepreneurship (at NYU); Social Enterprise Entrepreneurial Development (SE2D); American Institute of Chemical Engineers (AIChE).
These professional pursuits have been greatly enriched through Bruce's personal and active involvement in communities where he has lived and worked, including Asbury Park, NJ; Newark, NJ; Orange, NJ; Long Island City, Queens; Midwood, Brooklyn; South Bronx and the Berkshires, MA. He is currently involved in community and economic development initiatives in Jersey, City, NJ, where he now resides and works.