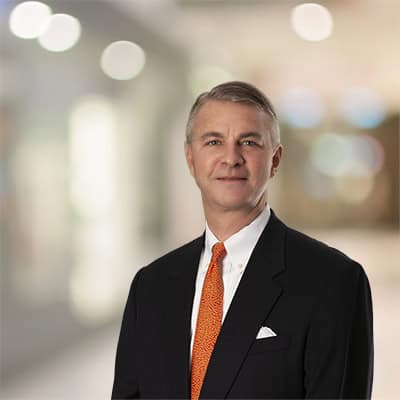 Andy Humphrey
Director, Client Partnerships
Prior to joining The Angeletti Group, Andy served as a proven leader in developing and maintaining key client relationships in the financial services industry. His client-centric focus has been a key to making him a trusted problem-solver, and a deliverer of successful partnerships and results as a senior manager.
Andy's energy and analytical abilities, combined with his embracing and warm focus on client success and satisfaction, are at the core of his ability to identify and implement creative solutions.
He has also been an active member in his community as a sixteen-year head coach of multiple levels of ice hockey at Beacon Hill Club, a twelve year member of Baltusrol Golf Club's Green Committee, and a long-time fundraiser for The MS Bike-ride around Manhattan, Duke Women's Lacrosse, and the Michael J. Fox Parkinson Foundation.
Andy received a B.A. from Lake Forest College and he and his wife, Bo, have three children; Stuart (23), Callie (20), and Gray (17) and live in Summit, NJ.