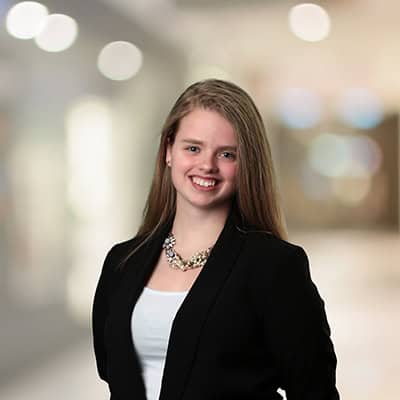 Amye Follett
Associate Director, Client Partnerships and Marketing
Amye joined The Angeletti Group in 2016 as a Development Fellow, providing support to the client partner team in all areas of development. In 2018 she became Associate Director of Client Partnerships and Marketing. In this role, Amye assists clients and senior consultants with feasibility studies, data analytics, benchmarking, and digital communications. She implements TAG's in-house marketing efforts and oversees TAG's CRM system.
Originally from Rhode Island, Amye holds a B.S. in Environmental Studies and Sustainability from Drew University, where she also had a triple-minor in Computer Science, Italian, and Leadership in Social Action. While at Drew, she was part of the Civic Scholar program, a group of young leaders working for true social progress. Amye also serves on the Board of Recycle-A-Bike in Rhode Island.
Prior to working at TAG, Amye was the Co-Director for a children's bicycle camp through the Woonasquatucket River Watershed Council. Amye enjoys volunteering with various organizations in the area. Amye currently resides in Morristown, NJ.